Actress, Singer / New York, NY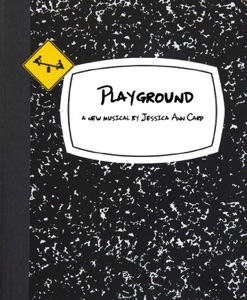 New York Theater Festival
October 2, 2018 @ 6:15pm
October 6, 2018 @ 8:30pm
October 7, 2018 @ 1pm
February 24, 2017:  Thrilled to be performing in the Concert for America on February 25th at Town Hall.  The concert supports non-profit organizations as they work to protect the human rights, civil rights, and the environment of all Americans. http://concertsforamerica.com
July 20, 2016:  So happy to be back at NYMF's developmental series, this time with The Baby Project.  http://nymf.org/festival/2016-events/thebabyproject/
Eileen will be appearing in "Broadway at the Blackstone" Friday, August 24th at 8PM with A to Z Theatrical Productions in Cumberland, R.I.
Caroline, or Change
As Rose Stopnick, Eileen Tepper is empathetic and hilarious, and gives real humanity to her character as she is the one trying to navigate the awkward space where the Jews and Blacks share.
Dan Kitrosser -nytheatre.com
Tepper's Rose is played with sensitivity and temperance, marking quick changes in tone and demeanor.  Combined with her soft, bright voice, she adds a well-meaning fragility to the complex character of Rose Stopnick-Gellman. -Review Fix
Eileen Tepper is Rose, Noah's new stepmom, who desperately wants to be a good mother in spite of the fact that Noah seems to hate her.  Tepper emerges as the show's third star with an emotionally grounded performance that aches  with the characters's desperation to be good and to do the right thing.  -Chad Jones Theater Dogs
Eileen Tepper is bright and poignantly comic... -San Francisco Chronicle
Eileen Tepper gives a dramatically impressive performance as Noah's insecure stepmother, Rose. -Richard Connema, Talkin' Broadway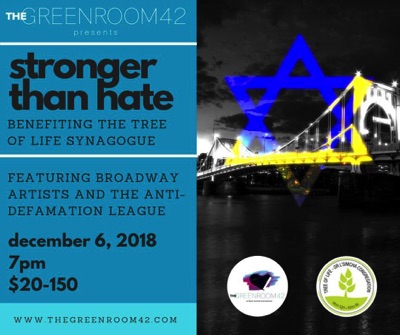 December 6, 2018: Incredibly honored to be a part of this meaningful event to benefit the Tree of Life Synagogue. Bill Nolte and I will be singing Sabbath Prayer.
Directed by Gary John LaRosa